Helpful Information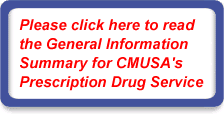 The Web is a BIG place!
Please check our Health & Wellness page for links to a number of excellent, health-related websites. Additionally, we will have a separate page devoted to Legislative Issues.
However, you may be looking for helpful information on various subjects that are not related directly to health or legislation. Here are some recommendations regarding a number of highly-rated sites.
---
Caregiving
The National Family Caregivers Association offers information and encouragement on www.nfcacares.org. Their "10 Tips for Family Caregivers" is an excellent place to begin.
Saving Money
The American Savings Education Council website
www.asec.org
offers assistance in setting practical goals for saving money. It includes worksheets, tools and interactive quizzes to help you understand and implement savings goals.
Moving
The American Moving and Storage Associations
www.moving.org
offers comprehensive information on planning and implementing your move, finding relocation assistance and figuring costs.
Social Security
If you are trying to plan your retirement and want to know more about Social Security, the Social Security Administration has an informative website at
www.ssa.gov
. This site includes a retirement planner that helps you predict your Social Security benefits.
Tax Forms
If you haven't already found this one and are looking for tax forms that aren't included in the Forms and Instructions package you receive from the IRS, you should be able to find and download them from the IRS' comprehensive website at
www.irs.gov.