Health & Wellness
Helpful Information
Prescription Drug Info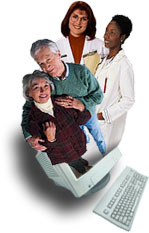 ---

Ordering Medication
Q.

Do I need a prescription?


A.

Yes. You must have a valid prescription issued by a doctor licensed to practice medicine in the United States.



Q.

What other information do I need to provide?


A.

If this is your first prescription order with Canadian Meds USA, you will need to complete and sign the Patient Medical Profile and also submit a signed Customer Agreement. As stated in the instructions for "How to Order", this information can be submitted online, faxed to us using our toll-free fax number (1-877-933-3625) or mailed to us. Your prescription can then either be faxed or mailed to us.



Q.

What guidelines do Canada Meds USA and its affiliated Canadian pharmacy follow in filling prescriptions?


A.

Once your prescription from your U.S. doctor and your completed Medical Profile have been received by our affiliated Canadian pharmacy, your prescription will be filled as written. The drug and strength as written on the prescription will be dispensed. However, our affiliated Canadian pharmacy will substitute approved generic drugs for brand name drugs when available unless your U.S. physician indicates on the prescription that no substitutions are allowed, OR unless you indicate to us that you do not want substitutions made. NOTE: Canadian Meds USA and its affiliated Canadian pharmacy will NOT fill prescriptions for narcotics or other controlled substances such as benzodiazepines.



Q.

How large a supply of my medications can I buy?


A.

You may only order as much as your U.S. doctor prescribes for you. Additionally, all prescriptions are limited to a maximum of a 90-day supply for any one fill (or refill). (Please note: It is permissible to issue 100 tab/capsule quantities under this restriction.)



Q.

What is Canadian Meds USA's privacy policy regarding my personal information?


A.

Canadian Meds USA and its affiliated Canadian pharmacy maintain the highest professional standards regarding the confidentiality of customer information. Canadian Meds USA and its affiliated Canadian pharmacy will not release or otherwise share any prescription, personal medical or financial information with anyone or any entity, other than the reviewing Canadian physician, the customer to whom the information pertains or the U.S. physician who prescribed the medications ordered, without the express written consent of the customer. Additionally, Canadian Meds USA and its affiliated Canadian pharmacy will not sell, lease or otherwise make available mailing lists or other customer-based consumer information to any other person or business entity. For additional information, please review our complete Privacy Policy.



Q.

How are initial orders different from refill orders?


A.

When ordering refills, all that is required is the one page Refill Request Form (and your personal check or money order, if you are using this method of payment). You may also call your refill order into our toll-free telephone number (1-877-933-0505). No other information is needed unless there has been a change in your address, health, in the strengths or quantities of the medications you're taking, or in the method of payment (in which case this information must also be provided).



Q.

Can I transfer a prescription from a local pharmacy in the U.S.?


A.

Transfers of prescriptions from U.S. pharmacies to pharmacies outside the U.S. are not possible.



Product (Medication) Information
Q.

Why do medications from outside the U.S. often cost less than prescription drugs inside the U.S.?


A.

The governments of most other countries impose price controls on the sale of prescription drugs, whereas the United States does not.



Q.

Are there certain drugs that I cannot buy through Canadian Meds USA?


A.

Canadian Meds USA's affiliated Canadian pharmacy will not fill prescriptions for narcotics or other controlled substances such as benzodiazepines.



Q.

Do you fill prescriptions for pets?


A.

Yes. Our affiliated Canadian pharmacy will fill prescriptions for pets written by a licensed veterinarian if the prescribed drug is not a specialized "for animals only" medication.



Q.

Are all American drugs available?


A.

For different reasons, not all drugs available in the United States are available in Canada.



Q.

Why do some medications have different names or look different than the same medication sold in the U.S.?


A.

Even though a different name may be used in another country for the same medication, the brand names being used are names that have been registered by the same manufacturer. The same manufacturers may also change the appearance of the medication for various marketing reasons.



Q.

Why is it possible to buy certain generic drugs that are not available in the U.S.?


A.

Because of differences in the drug patent laws between the U.S. and other countries such as Canada, generic versions of certain brand name drugs can be legally purchased in other countries even though those generic drugs are not currently available in the U.S.



Q.

Who makes these generic drugs, and are they safe?


A.

The generic drugs produced in Canada and other "first world" countries are subject to the same strict approval and regulation as brand name drugs – and are used by millions of people on a daily basis. The manufacturers of these generic drugs are large and well-respected companies. They include companies such as Apotex, Novopharm and Genpharm in Canada and Tiva Pharmaceutical Industries headquartered in Israel.



Payment and Billing
Q.

What forms of payment are accepted?


A.

Canadian Meds USA makes it easy to pay for your prescription drugs. We accept MasterCard and VISA. If you use your credit card, the charge will appear on your credit card billing statement as being from "Rx International" (and are processed out of Cyprus). All prices are quoted, and all charges are stated, are in U.S. dollars. Your credit card is not charged until just prior to the date your order is shipped.



Q.

Can I buy my medications without using a credit card?


A.

Yes. You can also pay for your order by using either a personal check or money order. Please note that using a personal check may add several days to the total time required to process your order. Also, personal checks should be used only when a credit card is not available.



Q.

Are there any other charges?


A.

There are no hidden fees! In addition to the $10.00 shipping charge per package, a flat $10.00 processing fee is charged when a personal check or money order is used to make payment. This fee is required to cover the cost of processing your personal check, checking its accuracy and making any necessary adjustments (e.g., issuing refund checks or requesting supplemental checks where the amount received in insufficient).



Q.

Are you able to accept my insurance?


A.

Unfortunately, because our services are treated as being rendered outside the U.S., we cannot accept your insurance coverage. However, you will be given a receipt so that you can file an insurance claim.



Shipping
Q.

How are my drugs shipped and how long does it take to receive them?


A.

Your prescription order is shipped by a combination of International First Class mail and U.S. Postal Service Priority Mail. Orders should generally be delivered within 10 to 14 days, assuming all required documentation has been received by the pharmacy. Please note that we strongly recommend that you keep at least a 30-day supply of your existing prescription drugs on hand.



Q.

What is Canadian Meds USA's return policy?


A.

Just as in the United States, Canadian pharmacies, as well as pharmacies in other "first world" countries, are prohibited from using returned drugs. However, if an error by the pharmacy results in a customer receiving drugs that should not have been shipped, a credit or refund will be issued.